Debugging Tokens in the Portal
When developing your application, use tokens to support actions such as joining channels or rooms and subscribing to streams. For details on Edge Token usage, see Edge Token Usage.
If you have access to the Phenix Customer Portal, you can paste a token into the EdgeAuth Debug Token page available from any channel.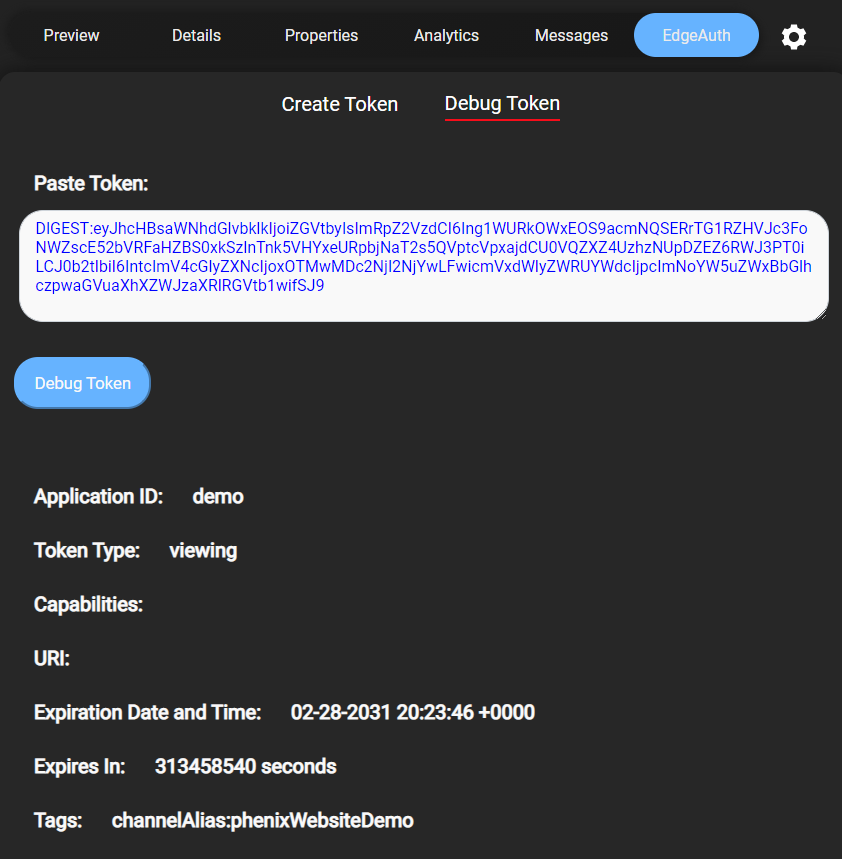 If the token entered does not match the current Application ID (i.e., your Application ID), the Portal will give you a warning.
v2023-01-31T21:25:10