Videon Encoder
Videon Encoders allow you to use SRT where Phenix is a caller, or for RTMP where encoder connects to Phenix.
If you terminate a stream from a Videon encoder using Phenix APIs or the Phenix Customer Portal, the encoder's Outputs page will still show a status of "Streaming". Toggling the On/Off state is not sufficient for the encoder to restart. You must change a setting, e.g., re-paste the stream key into the Stream URL field, to force the On/Off state to be accurate.
The settings listed below are for RTMP. Note that some settings may have different names when using SRT instead of RTMP.
Video Scaling: Passthrough

Limit to 30 FPS: Off

Encoding Mode: Constant Bitrate (see note below)
For some streams, using VBR instead of CBR can result in sharper in video quality and can minimize pulsing. Prior to using VBR in a production stream, make sure there are no spikes beyond 8 Mbps (as measured on the Phenix QoS Source report) and monitor the inputs to make sure the streams are stable.
Video Bitrate: 6000 kbps

Video Encoding: H.264 (AVC)

H.264 Profile: Baseline Profile

Keyframe Interval: 1 Second(s)

Quality/Latency: Lowest

MBR Group Member: Off

Enable KLV Timecode Insertion for Video Frames: Off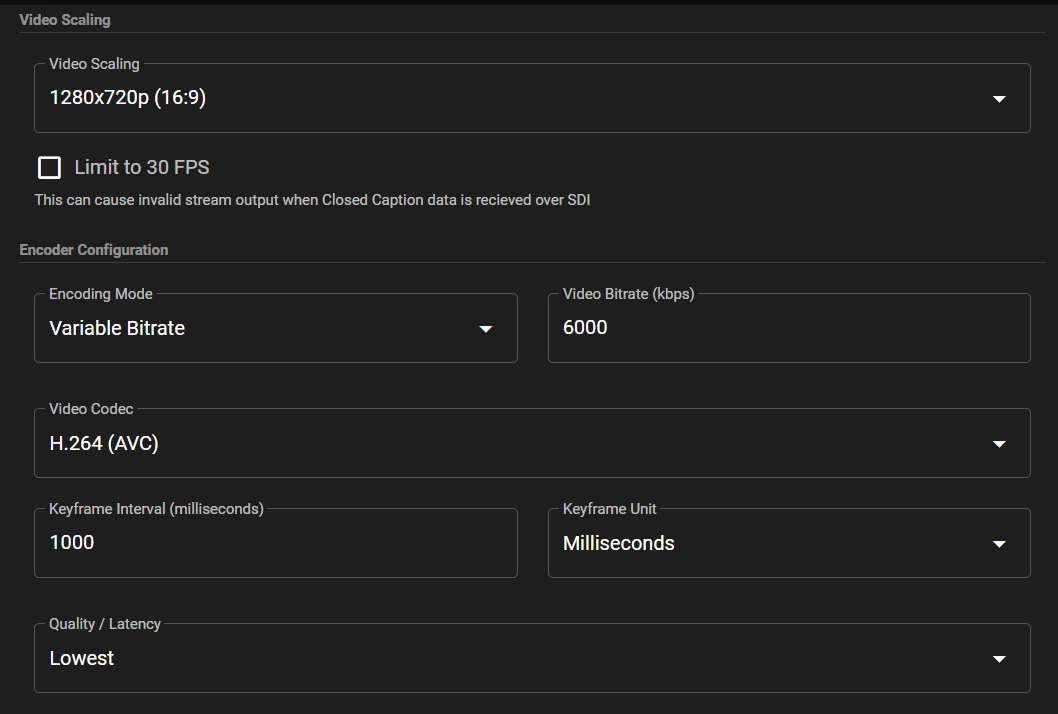 Audio Encoding: MPEG-4 AAC-LC

Encoding Mode: Variable Bitrate

Audio Bitrate: 128 kbps

Only Channels 1 and 2 On, all others Off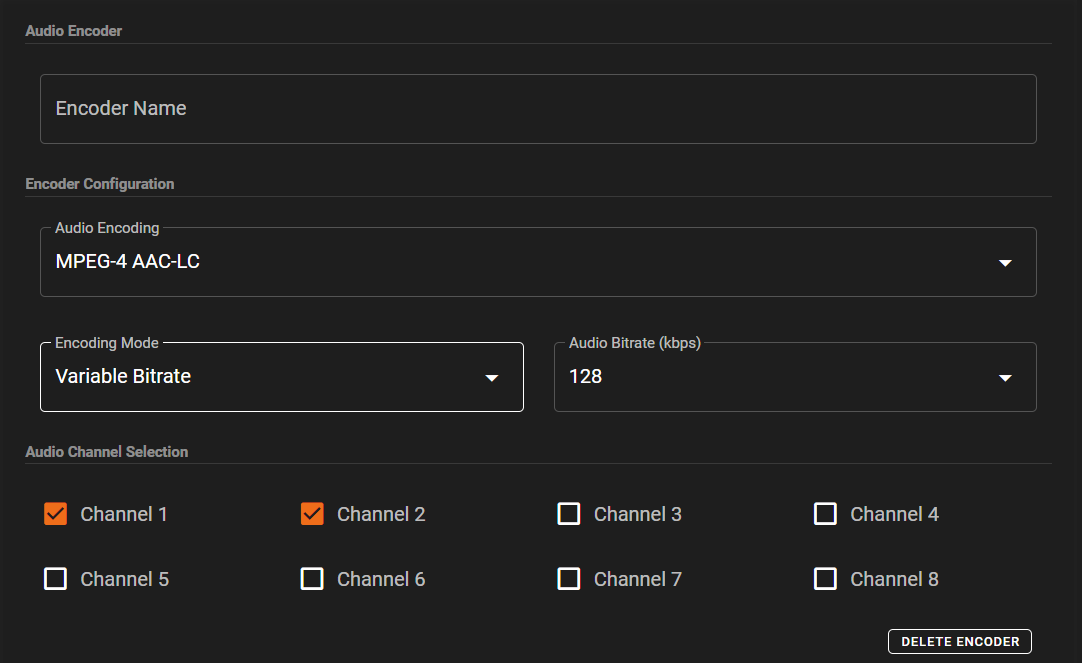 v2023-12-04T20:36:01.000Z