Publishing from the Portal
The Portal can be used to directly publish content.
Publish to a Channel using either user media via a permalink (Web) or from a file or other URI (Pull).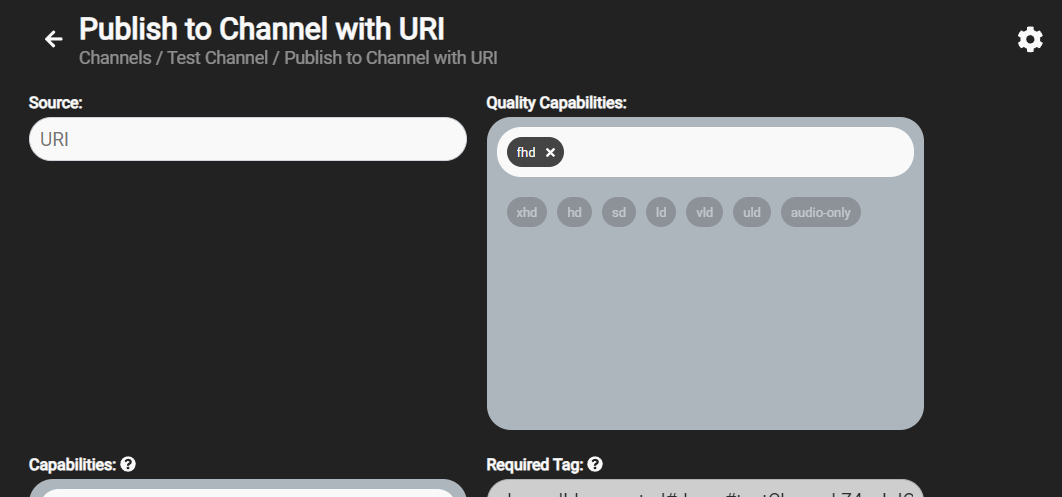 Publish to a Room from a file using Pull.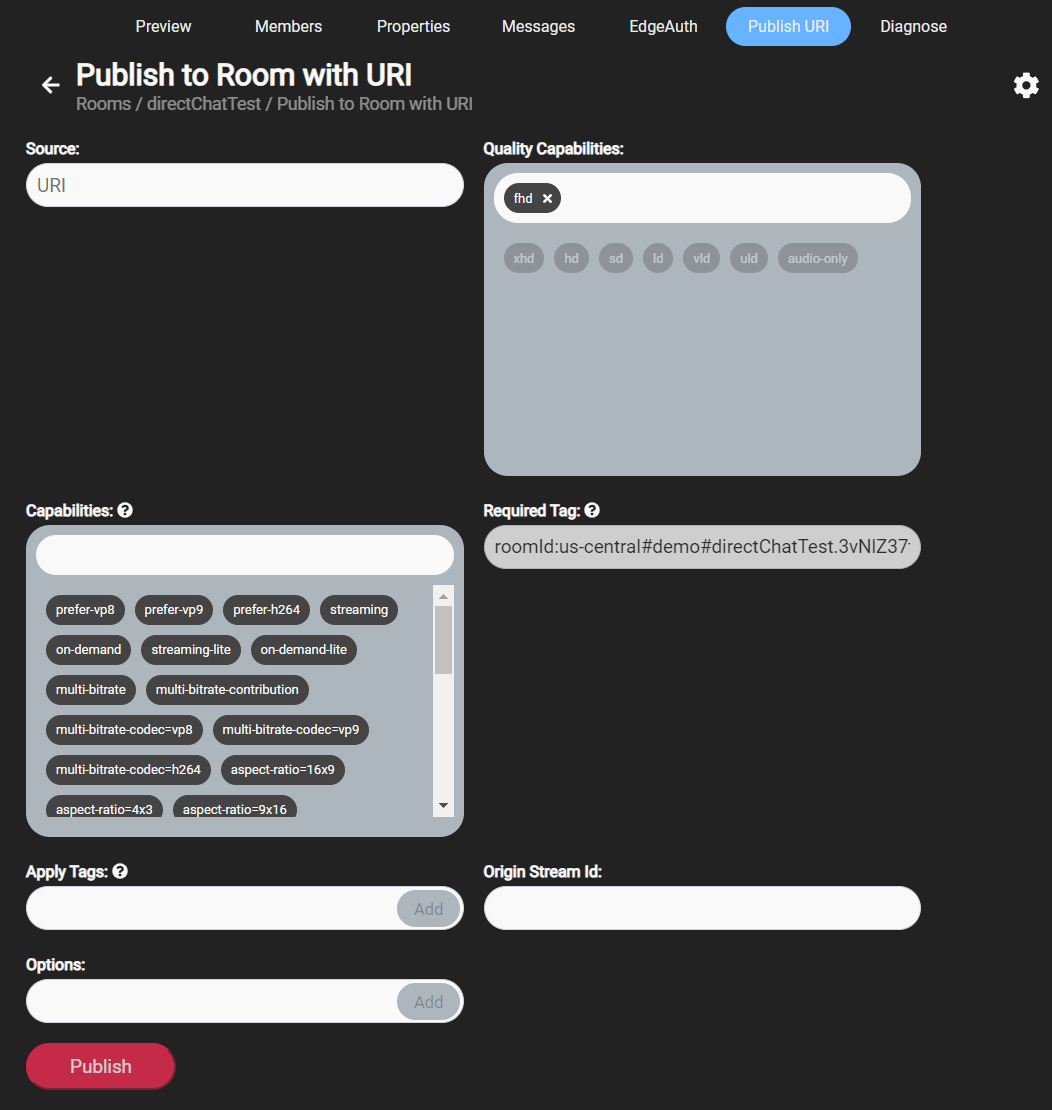 To publish, first select either Web (to create a permalink for publishing user media such as a webcam to a channel) or Pull (from a file or other URI). Select the publishing options as you would when creating an EdgeAuth token.
For web publishing, copy the publishing permalink and paste it into a browser window as described here.
Pull publishing will begin as soon as the Publish button is clicked. The Portal will indicate whether the publishing call was successful in the upper right corner of the Portal window.

Use the Details or Preview pages to confirm publishing was successful.
If the entry in the Source field contains an error, such as a missing protocol, the Publish button will not have any effect.
v2023-12-04T20:36:01.000Z